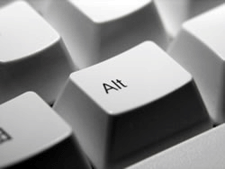 Hi friends this article show details of all keyboard shortcut to type symbols like Trademark symbol, Copyright symbol, Registered Trademark symbol, Degree symbol, Plus or Minus symbol, Multiplication symbol, Female symbol, Male symbol, Smiling face symbol, Heart symbol, etc.
Keyboard Shortcuts for Symbols
How to use Alt code?
Press and hold
Alt
Key and type the
Number
of symbol
Eg:
If you want heart (♥) symbol then press and hold Alt button & type number 3.
Note: You must Switch on Number Lock on your keyboard