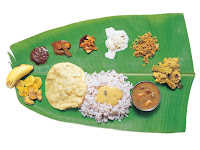 Onam is the most celebrating festival and National festival of Kerala. This year 2014 Onam celebrations start on 29 August by making onapookalams and ends on 09 September (4th Onam), 4 days holiday in Kerala. All malayales celebrate Onam joyfully between August & September.
Best Onam SMS Wishes for your loved one.
May the spirit of Onam remains everywhere whatever you do,
whatever you think whatever you hope in your life.
"Wish you a Happy Onam"
I wish you a very Happy Onam,
May the God bless you and fill your heart with joy & happiness.
May the color and lights of Onam fill your home with happiness and joy.
Have the most beautiful Onam.
2
28
28-0
28-08
28-08-2
28-08-20
28-08-201
28-08-2015
"HAPPY ONAM"
I'm the 1st 1 wishing you in advance.
HAVE A NICE DAY DEAR…
Aishwaryavum, Samriddiyum
Niranja nalla nalukal ennum
undavatte oppam manassil
snehathinte oru onam.
HAPPY ONAM! !!
O–rumayude
N–naamayude
A–ghoshangalude
M–alayaleyude
ONAM VARAVAY HAPPY ONAM
Memories of moments celebrated together…….
Moments that have been attached in my heart, forever…….
Make me Miss You even more this ONAM.
Hope this ONAM brings in Good Fortune & Abounding Happiness for you…!
HAPPY ONAM
You made my Onam
all the more colorful...
Thank you Happy onam to you too !
Wishing all Family members
and Dear ones a Happy Onam!
May you all have a Happy,
Peaceful and Prosperous Year ahead!
Onam Is Special To Every Malayali
So B Special To Every One To B A Malayali
To Celebrate Our Own Festival
Happy Onam
Look at the world as 1 huge chocolate cake.
It would not be complete without a few sweets & nuts.
Sweets like me & nuts like you!!!
Enjoy Onam feast. Happy Onam!
kavum kulavum kakkappookkoottavum...
Thumbayum thumbiyum ulla gramabangiyil...
Poonullan oadi nadanna balyakaala smrithikalil oronam koodi ....
HapPY 0nAM!
Celebrate this Onam with Joy and Happiness! Wish You all the beast and colorful Onam!
If you like to add your messages here, simply type and publish on comment field and get chance to win Rs. 25/- Mobile recharge.