CALL ME CODE FOR

WAPKA
Wapka call me code is the best tool for webmasters who publish their phone no their website. With this code your user able to contact by your mobile number directly from your website. Simply clicking Call Me link.
<b><a href="wtai://wp/mc;9567xxxxxx">

Call Me

</a></b>
Notes:

Change 9567xxxxxx to your mobile number

If u wants customize Call ME Title. Just change it!
To add this on wapka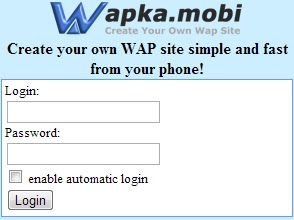 Successfully Add To Your Site